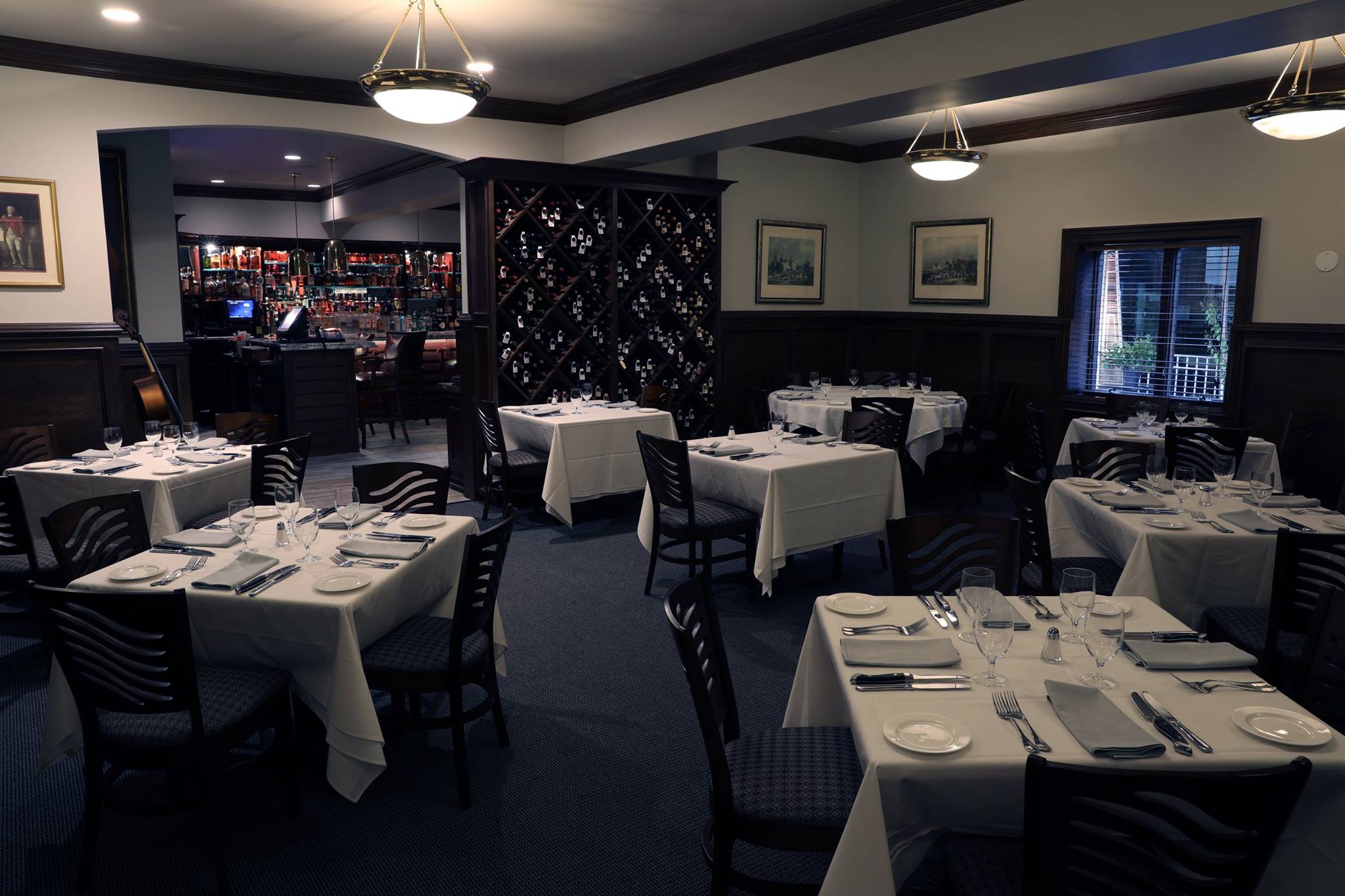 The neglect by the New York food media to review steakhouses, unless it's to bash a buzzy place like Nusr-Et, run by a preening Turkish chef who tosses salt on your food from two feet away, is near total. And none of the critics ever returns to see if classic New York steakhouses like Peter Luger, Palm or the Old Homestead are living up to their reputations.
The rationale among the critics is that so many steakhouses are so alike, which is as preposterous as to say that all the city's French bistros or Italian trattorias are alike. The facts is, except for overlap on the menus, Smith & Wollensky is no more like Porter House than Abbott is like Costello. In all restaurants that serve traditional dishes everything depends on the quality of the ingredients and the way they are cooked, which is the reason the New York media are constantly searching out yet another hamburger joint or pizzeria for some form of novelty.
I, on the other hand, love going to steakhouses whose competition with all the rest means they must buy the best beef, seafood and vegetables they can find. Too many these days claim to serve Prime beef dry-aged for outlandish periods of time, when anything over 28 days is actually counterproductive, despite the hype. Some may use lump crabmeat in their crabmeat cake, others jumbo or even colossal. Some may make their own desserts, others buy the always wonderful S&S Cheesecake.
These considerations don't even begin to treat of ambience, design and service, which can vary from the fake macho of so many to the cheery hospitality of others.
All these are factors I consider when going to a steakhouse, and returning to a classic New York place, albeit in Westchester County, like Flames I do with the expectation that it's among the best in the region and considerably better than many in Manhattan or Brooklyn.
Owner and executive chef Nikola Vulaj worked in many of them before opening his own back in 1992, in Chappaqua, NY, but his new Flames is in Elmsford. With a fine white marble bar, a main dining room and a lovely private room, Flames has the old-fashioned look of an American chophouse—marble fireplace, soft overhead lighting, dark wainscoting, very comfortable chairs, tilted mirrors and white tablecloths. The service staff are veterans and work in teams to bring out all the courses and side dishes people order, though if there's a party in full swing, service in the main room slows down.
As soon as you sit down you'll get a good loaf of bread with a generous slab of butter at the right temperature. At the bar fresh hot potato chips cooked in beef fat are offered.
The crabmeat cocktail and crab cake are indeed made with big, sweet lumps of colossal size ($21.95), as are the shrimp. Fried calamari are always crispy and meaty, and I usually order the eggplant rollatini ($12.95) with prosciutto and melted fontina, though on a recent visit it was too firm.
The menu description for spaghetti alla carbonara reads "made the right way," that is, without cream, onions or parsley, and it is easily one of the best I've had this side of Rome.
The veal chop with mushrooms ($48.95) weighs in at about 16 ounces, and the American rack of lamb comes as four well-fatted chops. The usual cuts of beef, from filet mignon ($48.95) to porterhouses sliced for two to four people ($98 to $188), are of the best quality available, impeccably seared and rosy-red inside when medium-rare. I applaud Vulaj for taking wagyu beef off the menu, because his American Prime is so much better than the American wagyu and most Japanese kobe out there.
Some steakhouses have dropped whole lobsters from their menus but not Flames, and they are all giants, from three to four pounds (MP), served with a big ramekin of clarified butter. (You might ask for just melted butter, which has more flavor.)
The creamed spinach is luxurious, with a touch of nutmeg, and both the French fries and mashed potatoes excellent. Last visit the onion rings came to the table limp, but I suspect that was a momentary slip-up.
Desserts are largely housemade and the longtime specialty here is the zucchino ($10), with layers of English cream, white chocolate and mocha mousse and meringue.
Vulaj has always been proud of his 250-lable wine list and he prices it carefully. There are trophy wines galore but a lot of pretty good bargains among the lesser choices.
If Flames were merely as good as any in Manhattan, it would be noteworthy enough. But with the quality of food it serves, it might even deserve a trip from the city by the same New York critics who ignore steakhouses in their hometown.
Open daily for lunch and dinner.
121 E Main St, Elmsford, NY 
 914 592-3500